Welcome to the magical world of Disneyland, where dreams come true and memories are made.
If you're planning a trip to the happiest place on earth in 2023, you're probably already aware of hefty expenses.
But, this blog post has got you covered. In this, I will give you the most effective 13 ways how to save money at Disneyland in 2023.
By using these tips, you can make the most of your Disneyland adventure without breaking the bank.
So, let's get started on the journey to a more budget-friendly Disneyland experience!
13 Best Ways To Save Money at Disneyland
Plan your visit during the off-season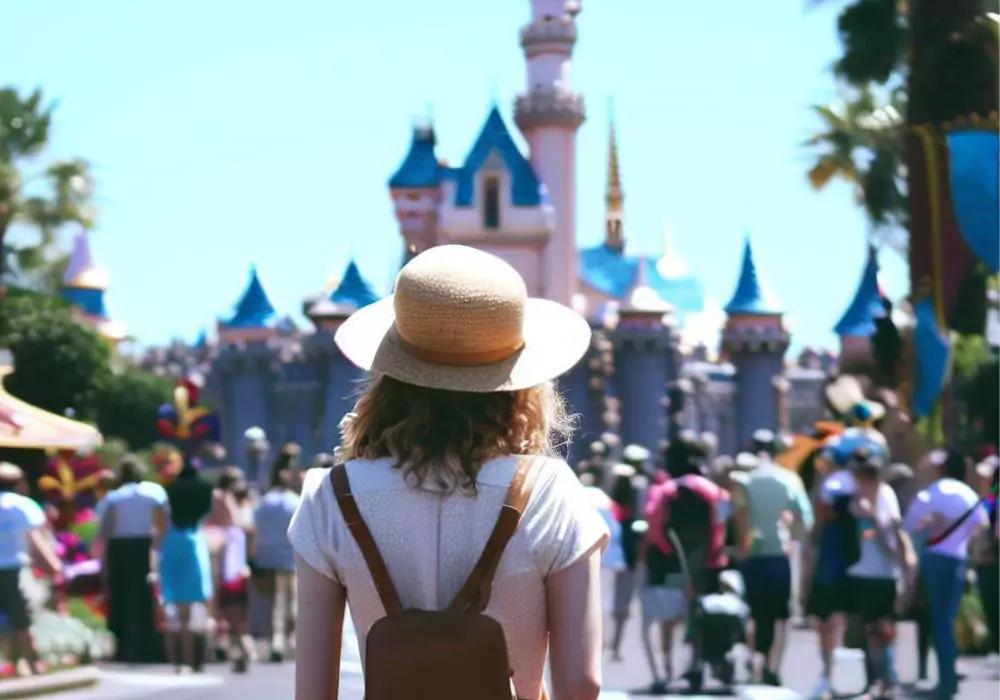 One of the most important things to keep in mind when trying to save money at Disneyland is that you should make a plan for visiting during the off-season.
This means avoiding peak times like summer, holidays, and weekends.
By choosing a less popular time to visit, you can potentially save money on tickets, hotel rooms, and even transportation.
Off-season dates vary depending on the year and park attendance levels.
February through May tends to be a good window for visiting Disneyland as it falls outside of major holiday periods and kids are usually in school.
September through early November can also be a great time with lower crowds due to many people being back in school or working after summer vacation.
Besides saving money, visiting during the off-season also means shorter lines for rides, less crowded walkways, and restaurants which makes your experience more enjoyable overall.
Also, keep in your mind that some attractions at Disneyland may be closed for maintenance during the off-season.
So check ahead before you make any plans.
If you're looking to save some cash while still enjoying all that Disneyland has to offer then planning your visit during the off-season is definitely something worth considering!
Buy Disneyland tickets in advance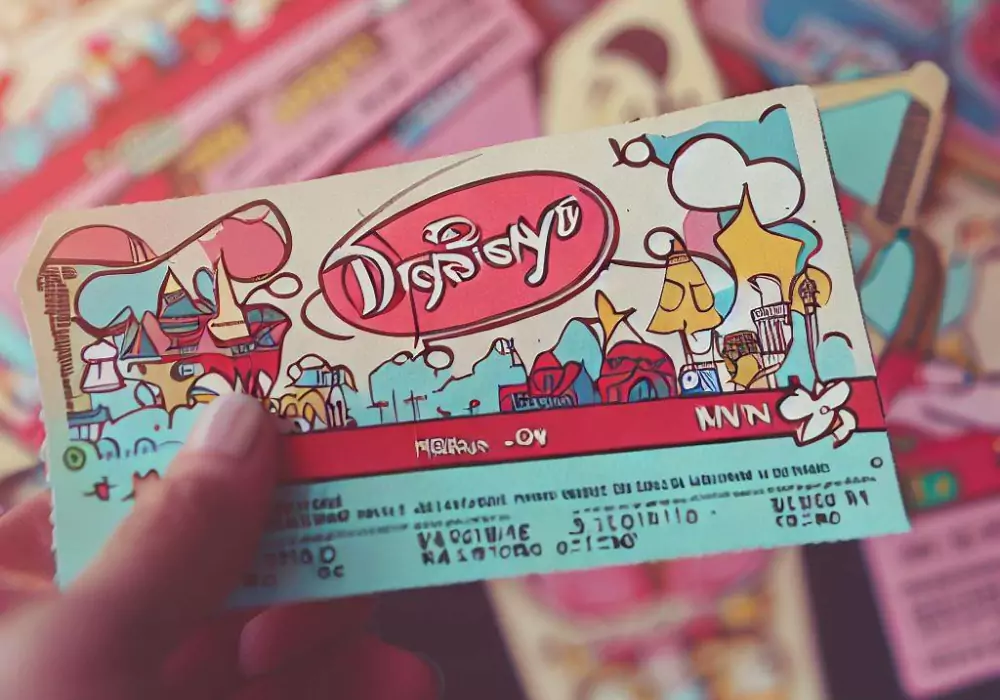 Buying your Disneyland tickets beforehand is a great way to cut down on expenses and save some cash!
But, if you wait until the day of your visit, these offers may not be available.
You can get rid of the hassle of standing in long queues when you arrive by purchasing your tickets beforehand.
Upon arrival at the destination with your pre-purchased admission ticket, simply scan it and proceed straight into the park.
This method allows you to bypass ticket queues.
There are several options when it comes to buying Disney tickets online.
You can choose from various packages depending on how many days you plan on spending at the park, as well as any additional add-ons like FastPasses or MaxPasses.
It's important to note that some third-party resellers may offer lower prices for Disney tickets but always make sure they are authorized sellers and check their reviews carefully before making a purchase.
By purchasing your Disneyland tickets in advance, not only will you save money but also time allowing more opportunities for fun activities while visiting the Happiest Place on Earth!
Choose a Budget-Friendly Accommodation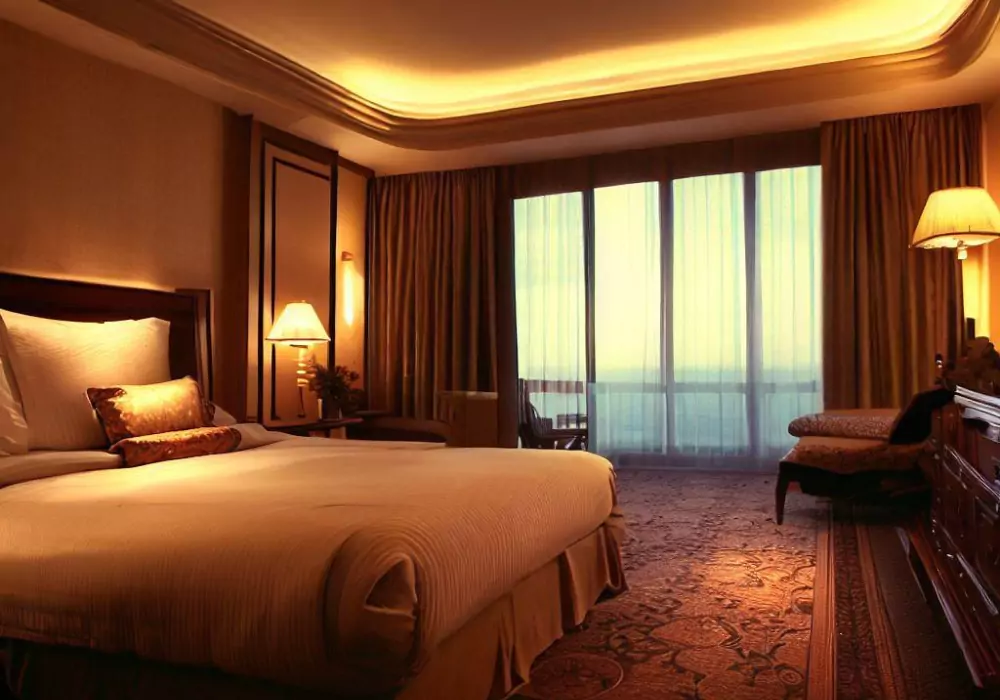 You can significantly cut down your expenses during your Disneyland trip by selecting budget-friendly accommodations.
One of the Disneyland hotels can make you feel like your dream has become a reality. Yet, it can also be quite expensive.
Instead, consider staying in a neighboring hotel that provides a complimentary shuttle service to the park.
This is the perfect way to save on transportation and accommodations too.
Another option is to rent an Airbnb or vacation home near Disneyland. This is especially beneficial if you are traveling with a large group or family.
As it allows for more space and flexibility.
When searching for budget-friendly accommodations, don't forget to compare prices and read reviews before booking.
Look for deals or discounts offered through travel websites or loyalty programs such as AAA.
Bring your own snacks and drinks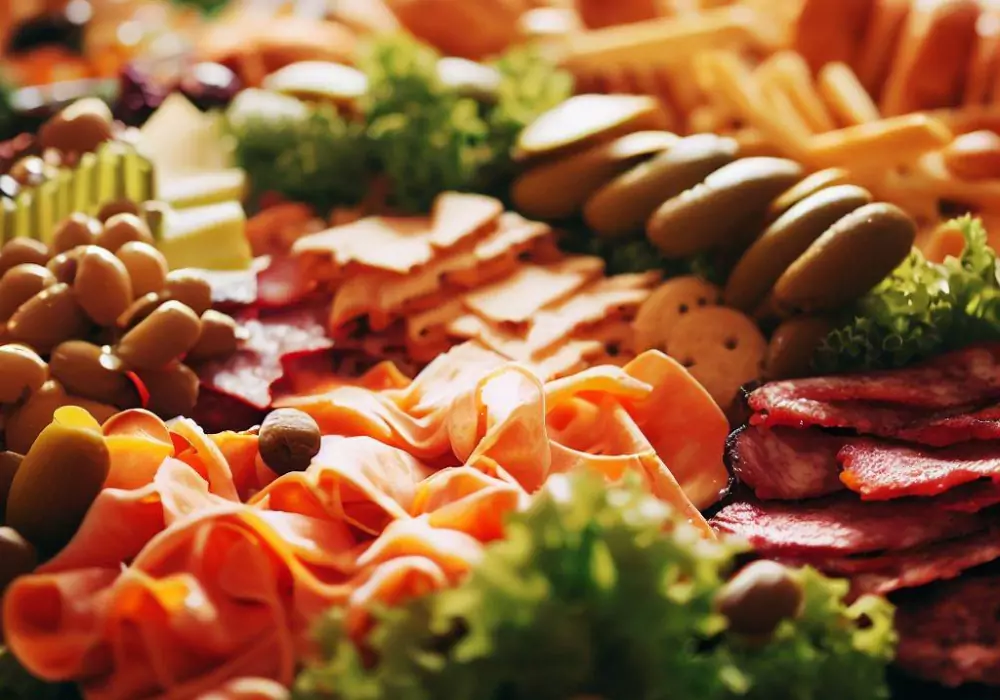 Among the easiest ways to save money at Disneyland is to bring your own snacks and drinks.
The park offers various options for food. However, they can be quite expensive.
You can have more control over what you consume and save money by bringing your own snacks.
This means that if you have dietary restrictions or preferences, you won't have to worry about finding suitable options within the park.
Make sure that you bring non-perishable items such as granola bars, fruit snacks, and trail mix.
You can also bring a refillable water bottle with you. Once it has finished, there are numerous water fountains placed across the park to fill your bottle at.
This solution will help you avoid the expenditure of purchasing expensive bottled water.
It's important to note that Disneyland does allow outside food and drink into the park however some restrictions do apply.
You may like: How to Save Money on a Tight Budget: 10 Expert Tips
Use Disney gift cards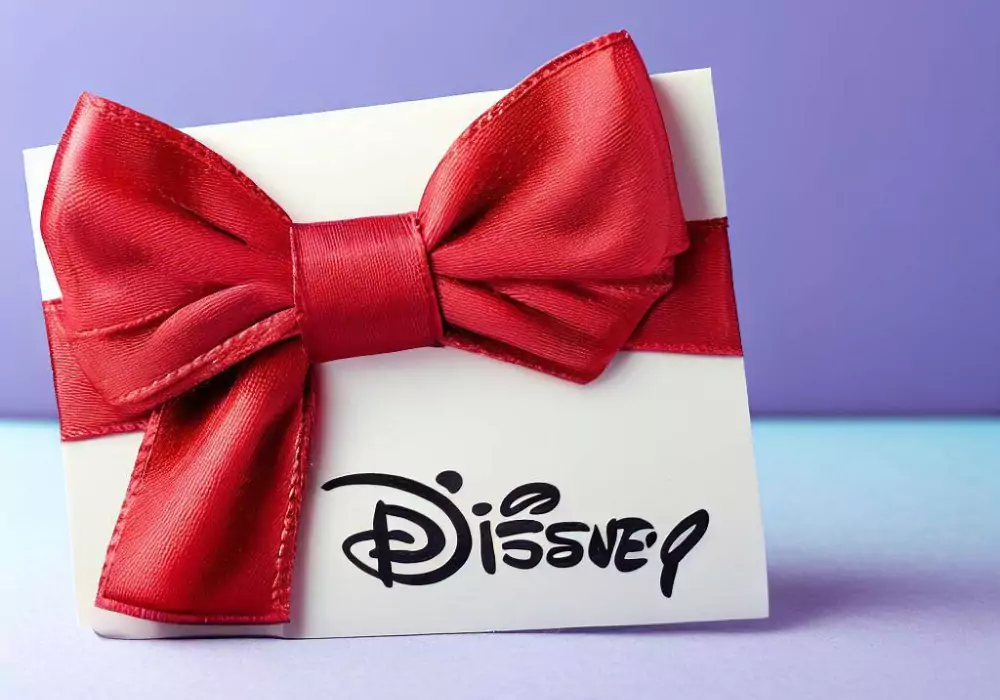 Disney gift cards can be a fantastic way to save money during your Disneyland trip.
These gift cards can be used for meals, souvenirs, and even tickets.
Plus, they make budgeting for your vacation a lot easier since you'll have set funds to work with.
One way to get Disney gift cards is by purchasing them at discounted rates through various retailers or websites that offer deals on gift cards.
Additionally, if you're in need of a last-minute souvenir or meal purchase while already at Disneyland, consider purchasing a Disney gift card instead of using cash or a credit card.
Another tip is to try and earn free Disney gift cards by participating in various surveys and reward programs online.
You may also be able to earn reward points through certain credit card purchases which can then be redeemed for Disney gift cards.
Utilizing Disney gift cards can help you stick to your budget while still enjoying all the magic that Disneyland has to offer!
Take advantage of Disneyland's free activities and entertainment
Disneyland doesn't just offer thrilling rides and attractions, but it also provides a plethora of free activities and entertainment that can help save money while still having fun.
One of the most popular is the nightly fireworks show over Sleeping Beauty's Castle, which is completely free to enjoy.
Moreover, Disneyland has various parades throughout the day with beloved Disney characters dancing and singing.
These parades are included in your admission ticket, so make sure to check the schedule ahead of time to secure a good viewing spot.
If you're looking for some downtime between rides, there are also plenty of street performances happening around the park.
You might meet musicians playing classic Disney tunes or artists creating intricate chalk art on Main Street.
Another great free activity at Disneyland is exploring its numerous exhibits and displays showcasing different aspects of Walt Disney's legacy.
The Great Moments with Mr. Lincoln attraction features an animatronic version of Abraham Lincoln delivering his famous speeches while The Disneyland Story presents historical artifacts from Disneyland's opening day in 1955.
Bring your own stroller or rent one from a third-party provider
When visiting Disneyland, one of the biggest concerns for parents with young children is how to keep them comfortable and entertained throughout the day.
One solution that can save you money is bringing your own stroller or renting one from a third-party provider.
Bringing your own stroller has several advantages. Firstly, it saves you money on rental fees charged by Disneyland.
Secondly, you don't have to worry about finding a stroller that best suits your child's needs and comfort level as you already know what works best for them.
If you decide to rent a stroller instead, there are many third-party providers available just outside of Disneyland that offer affordable daily rentals.
These providers often have more options than Disney itself and may even provide discounts if renting for multiple days.
However, keep in mind that using a rented stroller means having to carry it around with you all day long since it cannot be taken out of the park without additional charges.
Additionally, ensure that the company provides clean and well-maintained strollers before renting one.
Use the Disneyland app
The Disneyland app has several features that you can take help to plan your visit.
Using the app, you can make informed decisions on where to go, what to do, and when.
You can use the app to check wait times for rides and attractions in real time.
This feature helps you optimize your time spent at the park efficiently and avoid long lines.
If you are looking for discounts or special promotions available only through the app, simply navigate through its section called "Today's Showtimes & Events."
Eat at quick-service restaurants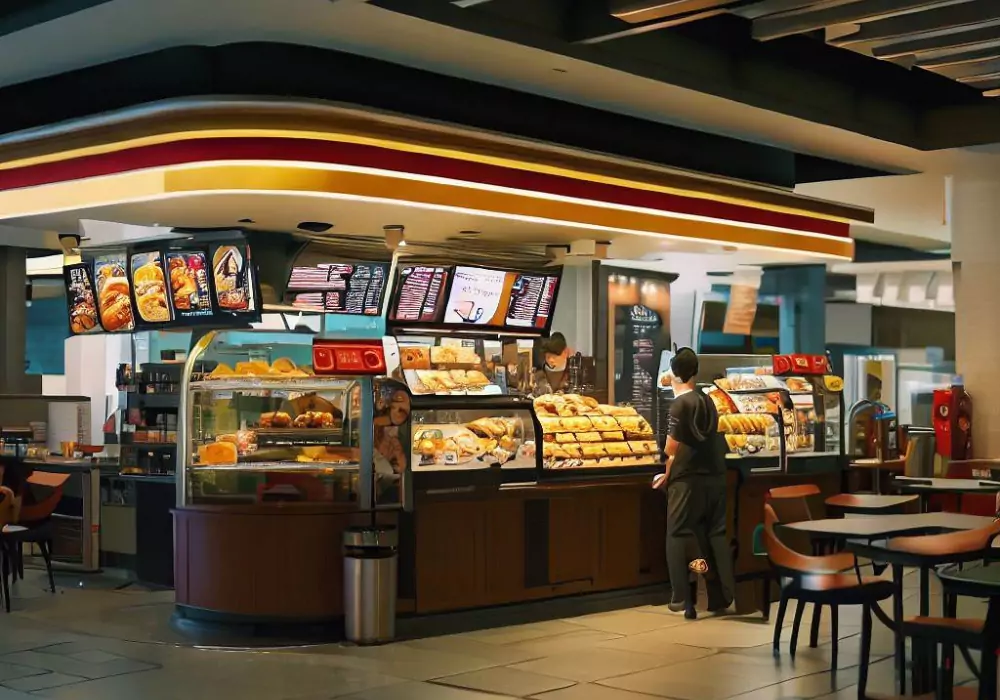 Eating at quick-service restaurants is a smart way to stay within your budget while still enjoying the delicious food and convenience that Disneyland has to offer.
One of the best ways is that you can dine at quick-service restaurants.
Quick-service restaurants offer a variety of delicious options at an affordable price point.
These restaurants typically serve counter-style meals, which don't require table service and can save you time in addition to money.
One great benefit of quick-service restaurants is that they often serve generous portions that can easily be shared between two people, further reducing the cost per meal.
It's also worth noting that many quick-service restaurants offer healthier menu options alongside the traditional theme park fare.
So you can indulge in your favorite treats without completely abandoning your diet.
Share your meals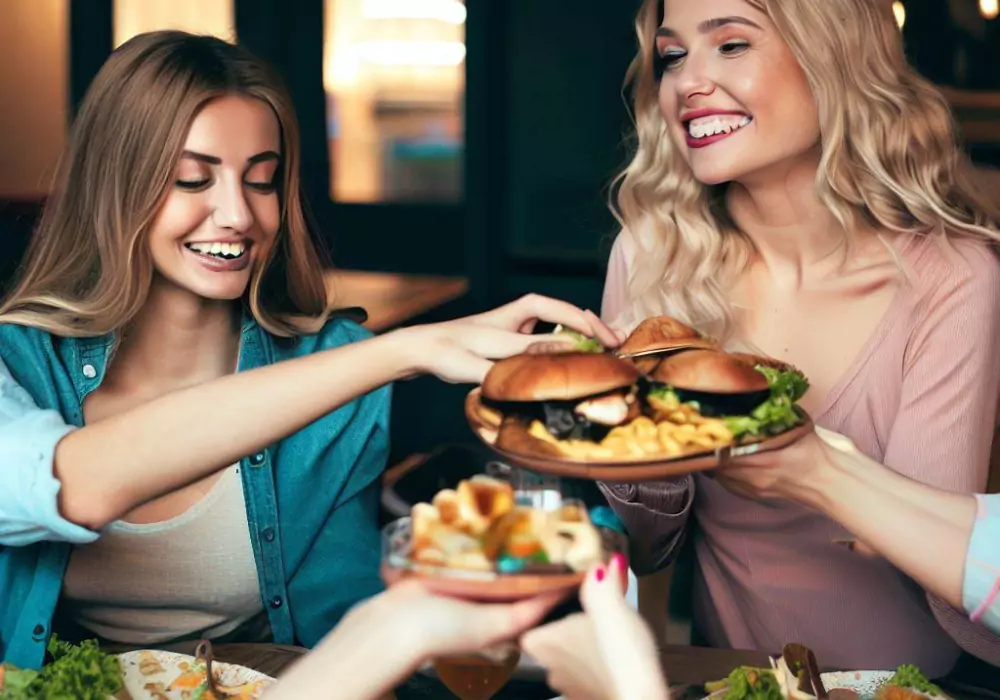 Sharing meals is another great way to save money at Disneyland.
The portions are usually generous, and sharing can cut down on food costs significantly.
Plus, it's an excellent opportunity to try different foods without breaking the bank.
Before deciding which dishes to share, take a look at the menu and consider which items are large enough for two people.
Opt for entrees that come with sides so you can divide them equally between your group.
When ordering drinks, skip individual servings and purchase a larger size instead.
This way everyone in your party can enjoy sips of their favorite beverage throughout the day without having to buy multiple drinks.
If you're traveling solo or as a couple, don't be afraid to ask other guests if they'd like to split a meal with you!
Making new friends while cutting costs is always a good idea at Disneyland.
Sharing meals is an easy way to stick within your budget while still enjoying all the delicious food Disneyland has to offer.
Don't buy souvenirs at Disneyland, but…
When you visit Disneyland, one of the things that makes the experience so special is the opportunity to take home a souvenir.
There are plenty of options to choose from, including Mickey Mouse ears, t-shirts, and plush toys.
However, buying souvenirs can quickly add up and become a significant expense.
To save money, one option is to purchase souvenirs outside of the park or online before your trip.
Many online retailers offer Disney-themed merchandise at lower prices than what you'll find in the park.
Another way to avoid overspending on souvenirs is to set a budget for yourself beforehand.
Decide how much you're willing to spend on souvenirs and try to stick to that limit throughout your visit.
If you do choose to purchase something within the park, look for unique or exclusive items that you won't find elsewhere.
These special souvenirs may hold sentimental value and be worth splurging on.
Use your own camera
Capturing memories is an important part of any Disneyland trip.
However, buying professional photos or souvenirs from the park can add up quickly.
Instead of spending money on these items, consider using your own camera or smartphone to capture your memories.
We can take as many pictures as we want using our own camera without any additional costs.
To make sure that you capture all your favorite moments at Disneyland, bring an extra battery and memory card for your camera.
Don't forget to capture everything you want and shot some amazing videos inside Disneyland.
Avoid buying expensive water bottles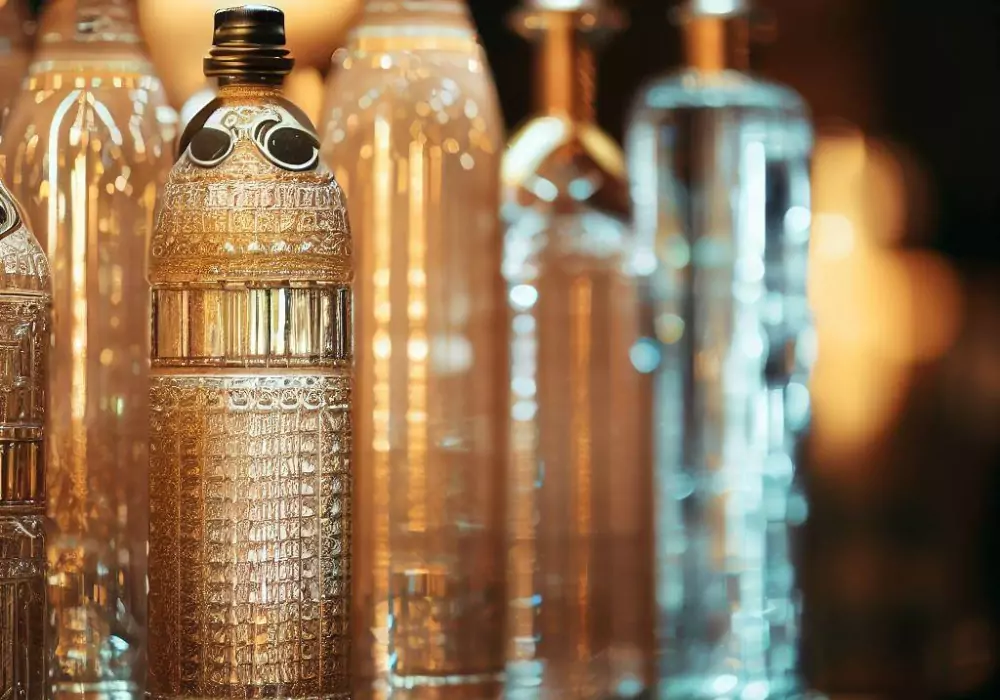 It's important to stay hydrated when visiting Disneyland.
However, buying bottled water at a higher price throughout the day can negatively impact your budget.
So, what can you do to avoid this impact? One option is to bring your own reusable water bottle from home.
I have seen many people have the habit of carrying a water bottle with them wherever they go and I am one of them.
So why not have that habit for Disneyland too? You can refill your bottle at the drinking fountains throughout the park for free.
Another option is to ask for a cup of iced water at any quick-service restaurant or snack stand that serves fountain drinks.
These cups of ice water are usually free and can help keep you refreshed without costing anything extra.
If you're really set on purchasing bottled water at Disneyland, consider buying it outside of the park before entering.
You'll likely find much better deals on bottled water at nearby convenience stores or supermarkets than inside the park itself.
Conclusion
Now that you know the tips on how to save money at Disneyland. It's time to put them into action.
By planning ahead, packing smart, and taking advantage of free activities and entertainment within the park, you can enjoy a fun-filled trip to Disneyland without breaking the bank.
Remember to book your visit during off-seasons when prices are lower, stay in budget-friendly accommodations outside of the park, and bring your own snacks and drinks for sustenance throughout your day in Disneyland.
By following these practical tips for saving money at Disneyland in 2023, you'll be able to create unforgettable memories with your loved ones while staying within budget!
So pack up those bags with all essentials mentioned above and have an amazing time at The Happiest Place On Earth!
FAQs
What day is Disneyland least busy?
The least busy day at Disneyland can vary depending on various factors such as holidays, events, and seasons. However, Tuesdays, Wednesdays, and Thursdays are often the least busy days at Disneyland.
What is the best amount of days to spend at Disneyland?
The best amount of days to spend at Disneyland depends on your personal preferences and priorities. If you want to experience all the rides and attractions without feeling rushed, you may need at least two or three days.
What's the slowest month to go to Disneyland?
January is typically the slowest month to go to Disneyland.
Can you spend all day at Disneyland?
Yes, you can spend all day at Disneyland. The park is open for many hours, typically from morning until late at night, and there are plenty of rides, attractions, shows, and dining options to keep you busy throughout the day.
My name is Andrei, and I'm passionate about writing informative content, particularly focused on money-saving guides and related topics. Let's achieve our money-saving goals together!