Have you ever wondered how Zelle, the peer-to-peer payment app, makes money?
It's a question that many people have been curious about since the app's inception.
In this blog, we will dive deep into its revenue model and revenue streams.
We will explore how Zelle makes money without transaction fees.
So let's get started!
Table of Contents
What Is Zelle Pay?
Zelle Pay, often referred to as just "Zelle," is a fast, user-friendly interface and secure digital payment solution.
It was developed in 2011 by a consortium of banks comprising Wells Fargo, JPMorgan Chase, and Bank of America.
In 2017, this platform became a standalone entity and is currently operated by Early Warning Services, LLC.
This service allows users to send and receive money instantly through their banking app or Zelle app.
It has since grown to become one of the most popular peer-to-peer payment systems like PayPal, Cash App, and Venmo in the United States.
The main selling proposition of Zelle over its competitors is its transaction speed.
With this service, you can send money directly to someone's bank account within minutes, as long as both parties are enrolled in the service.
You may like: How Does ChowNow Make Money: The Revenue Model of ChowNow
How Does Zelle Make Money?
On the surface, one might wonder how Zelle generates revenue since it is free for users.
There are no fees for sending or receiving money.
However, when examined closely, it becomes clear that the platform is not operating as a separate entity aiming to make a profit.
Instead, it was established as a solution designed by banks to retain and grow their customer base.
So, how does Zelle make money without fees?
Partnerships with Banks and Credit Unions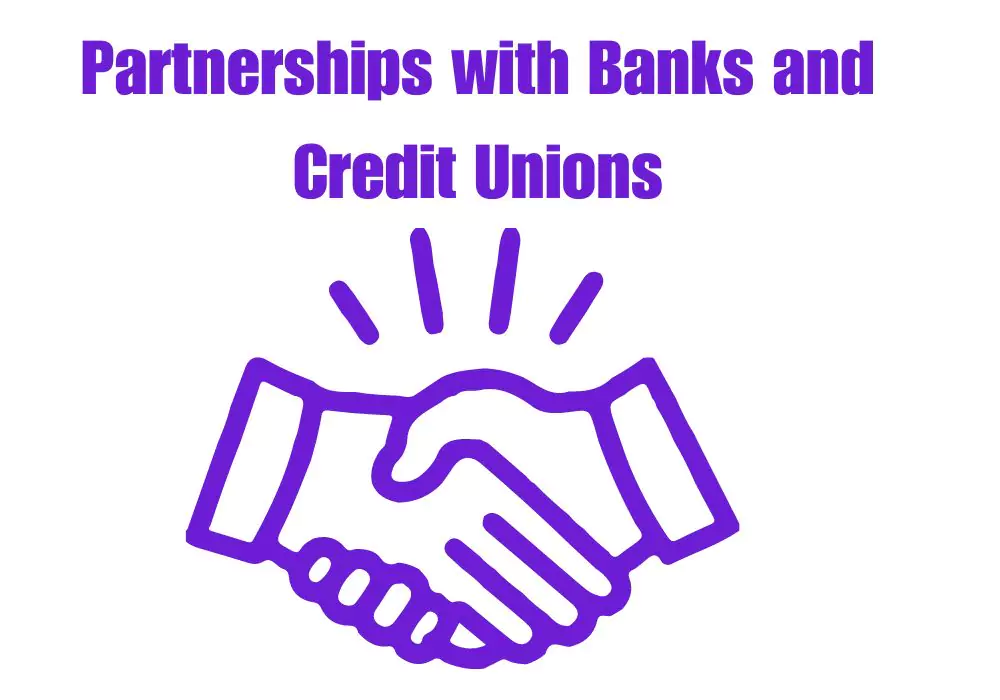 Zelle primarily makes money from transaction fees charged to participating banks and credit unions.
These fees are usually a small percentage of the transaction amount.
But, it's a big percentage for a bigger amount of transactions.
Also read: How Does Fliff Make Money: The Revenue Model of Fliff
In addition, this platform offers premium services to its business partners, such as customized branding and reporting tools, for an additional fee.
Zelle also makes money by offering additional services to financial institutions, such as fraud prevention and risk management solutions.
Fees for Instant Transfers
When it comes to instant transfers, Zelle charges fees to banks and financial institutions that use its platform.
The fee that Zelle charges can vary based on the size and type of financial institution using the service.
However, consumers are not charged any fees for transferring money through Zelle's platform directly.
Interest in Floating Balances in Partner Banks
When you receive money through Zelle, it goes directly into your bank account.
While it may seem like the money is added instantly, the transfer process actually occurs in the background over a short period.
During this time, your funds are held in a "floating balance," where interest is generated for Zelle and their partnering banks.
This ensures a steady income for Zelle without charging its customers any fees.
Expansion to Small Businesses
Zelle has recently made a move towards accommodating small business transactions.
Prior to this move, it was solely focused on individuals sending and receiving funds.
The company so generates money from businesses paying for access to these extra services like invoicing, payment monitoring, and more it's branding.
Future Monetization Strategies
The company is currently focused on increasing its user base and expanding its market share.
But, it may introduce revenue-generating services in the future, such as charging a fee for instant transfers or adding premium features, much like its competitors PayPal and Venmo.
Zelle's Customer Service Number and Support
If you need help with a transaction or have any questions, you can reach out to their customer service team via the contact form or email.
Additionally, the platform has an extensive FAQ section on its website. It covers everything including troubleshooting common issues.
Conclusion
In conclusion, Zelle's revenue model relies on its partnerships with banks and credit unions to offer its services to consumers.
They generate revenue through transaction fees but not from users, expansion to Small Businesses, and interest on balances in partner banks.
FAQs
Does Zelle Charge a Fee?
Zelle itself does not charge any fees, banks and credit unions may do so. It is recommended to check with your financial institution beforehand to avoid any surprise charges.
Is Zelle safe to receive money from strangers?
It is highly recommended to use Zelle Pay only with people you personally know and trust. For dealing with strangers, especially for commercial purposes, it is more advisable to use services with specific buyer and seller protection policies.
My name is Yeli, and I have a passion for writing about money-making guides and related topics like how does something make money, to help you achieve financial success.